1. Maximize the window you'd like to capture. firefox/explorer/desktop etc...
2. To copy/capture the current window, hold down ALT + Print Scrn at the same time. (mouse cursor will flash)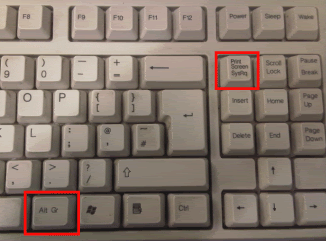 3. Open a new document
in MS Word, MS paint, or Adobe PhotoShop.
4. Paste the screen shot by holding down CTRL and V or right click and hit paste.
5. save pic as whatever format jpeg,gif,jpg
Thats it now you have a screen cap of your screen

[b]