Dead Rising 2, like its predecessor features all manner of wacky get ups for our hero. Just because it's the zombie apocalypse out there, that's no excuse to not have some fun while you're driving a nail-studded baseball bat into the skull of a blood-thirsty casino-goer. And Chuck Green is a motocross rider; dude has to maintain some kind of fashion sense. The game drops this coming Tuesday, and Capcom has put dates and prices on some of the initial bonus content, all of which see new outfits and abilities become available.
# October 5th: Paradise Pack Ninja (increased throwing ability, stealth)
– $2/160MSP
# October 12th: Paradise Pack Sports (increased power for sports weapons, better health recovery, increased gambling winnings)
– $2/160MSP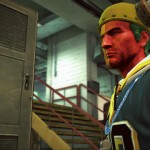 # October 19th: Paradise Pack Soldier
– $2/160MSP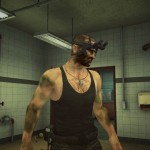 # October 26th: Paradise Pack Psycho (heavier damage for psycho-related weapons)
– $2/160MSP
Most of these were pre-order bonuses at various retailers over the past few months, and the Psycho pack was even offered in the High Stakes Edition. Also of note: In order to join a co-op session with someone who has the premium DLC, players will need to also download the appropriate free pack, which allows the new material to show up for, but not be equipped by your friend.